Double murder has been revealed in the house of senior railway officer in VVIP area of ​​Lucknow.
In a few hours, the police claimed to have solved the mystery of double murder.
According to the police, the daughter of a railway officer shot and killed her mother and brother.
In the initial investigation, people feared to be murdered during the robbery, but when the investigation was done, it was a shocking revelation.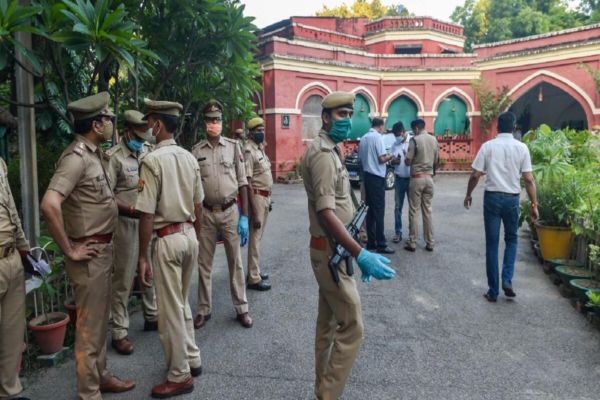 According to the police, the daughter of railway officer RD Bajpai shot and killed her mother and brother.
According to the police commissioner, the accused girl fired 5 bullets from his rifle.
Police have also taken possession of the gun used in the incident.
The police claim that the accused has confessed to the crime.
Senior IRTS officer RD Bajpai's daughter is a national level shooter.
First information came that after the murder of mother and brother, he is in shock.
He called 112 and called the police.
The truth came out when questioned.
According to police, the cause of the murder is depression.
In fact, on Saturday morning, wife and son of senior railway officer RD Vajpayee were shot dead at home in Gautampalli, Lucknow.
The administrative light was stirred up after the incident in the VVIP area at the house of a senior railway officer.
The Raj Bhavan and the Chief Minister's residence are also not far from the spot.
So the DGP and senior administrative officers also reached the spot.
There was no force entry in the house, the police suspected the housemates if there was no clue of the arrival of any suspect in the CCTV installed nearby.
The case was exposed after interrogation of the survivors and the surviving minor girl of the family and the people present in the servants' quarters.
Everyone is surprised to hear such a story of relationship murder
बेरोजगार नौकरी से परेशान हो तो सरकार ने आपके लिए 45000 से अधिक पदों पर निकाली भर्ती, 8th/10th पास करे आवेदन, यहाँ क्लिक करें